Electrical Service & Repair
ACP Contractor #MCR0145
ECRA/ESA Licence #7000641
Bonded-Licensed-Insured
Durham: 905.683.4195
Toronto: 416.281.2700
Markham: 905.305.9535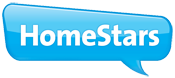 Technician Seal of Safety
We offer Same Day Service ...
Call us by 10 AM and we will be there today!
We are easy to reach ...
Real people answer our phones, not machines
1000's of parts on our trucks...
For fast on the spot repairs
in your home or business
Up Front "No Surprise" Pricing™...
You know the price!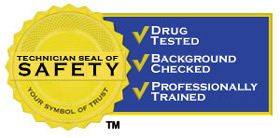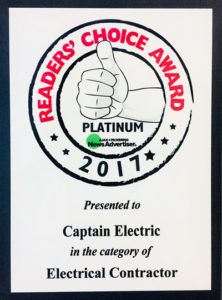 Do you give free estimates?
Here's how we handle estimates at Captain Electric. We are the Home of "No Surprise Pricing". We dispatch a truck filled with thousands of parts, tools, and test equipment worth up to $ 100,000.00 and an Electrician ready to work.
When our Electrician arrives at your home or business, he will examine the work you wish to have done, and he does not give you an estimate or ballpark price, he actually gives you a firm dollar quotation for the work to be done. That means when he hands you the invoice there are no surprises, the price is exactly what he quoted you.
There is a cost to get our warehouse on wheels and our Electrician to your location for the above service.
Why do I have to pay for a Service Call just to get you to come out?
We appreciate you being concerned about your money. That is why you should choose Captain Electric for your service needs. Many companies do not stock parts on their trucks. By not stocking their vans, they will need to travel for supplies. Who pays for the travel time?
We send fully stocked vehicles so that on average, 92% of the time we are able to complete the job without leaving the site for parts. This saves you time and money. On the rare occasions that we have to return with parts, the price has all ready been quoted and will not change.
Can't you give me a Ballpark Price?
We have found that "ballpark" prices over the phone are rarely accurate. We prefer to be reputable and arrive at your location and give you a "No Surprise Price", based on a thorough assessment of your situation. Many companies will give you a lower price to just get in to see you, and when you get their bill you do get a surprise. When you ask 'Why?', the answer is 'well that was just an estimate.' You always know the cost of everything that Captain Electric will do for you before we start the work. It is called "No Surprise Pricing".
We do offer 100% satisfaction guarantees in writing.
How much do you charge per hour?
The price we quote is for the whole job, it includes all the parts all the labour and any permits we may need. We don't charge by the hour, we charge by the job. By doing it this way, you are not penalized if the Electrician takes longer. We have determined after years of experience, the average pricing for most jobs. You don't have to worry about how long the job is taking or whether you will have to pay if the Electrician leaves your job to get parts. At Captain Electric we do not cut any corners.
Do you do Residential Work?
Yes we do! Residential service and repair accounts for approximately 90% of our work.
Is my job too small for you?
NO! There is no job too small. For some elderly clients, we have even gone out to change a light bulb for them.