Electrical Service & Repair
ACP Contractor #MCR0145
ECRA/ESA Licence #7000641
Bonded-Licensed-Insured
Durham: 905.683.4195
Toronto: 416.281.2700
Markham: 905.305.9535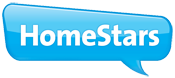 Technician Seal of Safety
We offer Same Day Service ...
Call us by 10 AM and we will be there today!
We are easy to reach ...
Real people answer our phones, not machines
1000's of parts on our trucks...
For fast on the spot repairs
in your home or business
Up Front "No Surprise" Pricing™...
You know the price!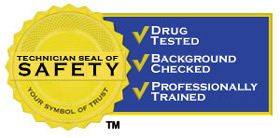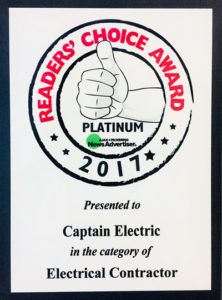 Combination Smoke & CO Alarms With Voice Warning

Did You Know that Carbon Monoxide is a colourless, odourless and tasteless gas that can cause severe illness, permanent health problems and even death? It is also preventable.
Take action to protect your family from the risk of severe and permanent health hazards or even death by installing carbon monoxide alarms.
It is recommended that you install a Carbon monoxide alarm on each level of your home (preferably next to sleeping areas).
Did you know that smoke inhalation while sleeping is a major cause of death in house fires? Like injury or death from Carbon Monoxide poisoning, this is also preventable.
We have available and in stock, 120 Volt AC Combination smoke and CO Alarms, with voice warning, to automatically alert you to the danger, whether it be smoke from a fire, or the odourless but just as deadly Carbon monoxide.
If you have older smoke alarms (most are rated only for a 5 year life span), consider having them replaced with new ones, or with the Combination "Smoke/Carbon Monoxide Alarm with Voice Warning system."
Call Captain Electric today for replacement of your old smoke alarms, or for installation of new combination "Smoke / CO alarms with Voice Warning."