Electrical Service & Repair
ACP Contractor #MCR0145
ECRA/ESA Licence #7000641
Bonded-Licensed-Insured
Durham: 905.683.4195
Toronto: 416.281.2700
Markham: 905.305.9535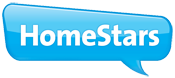 Technician Seal of Safety
We offer Same Day Service ...
Call us by 10 AM and we will be there today!
We are easy to reach ...
Real people answer our phones, not machines
1000's of parts on our trucks...
For fast on the spot repairs
in your home or business
Up Front "No Surprise" Pricing™...
You know the price!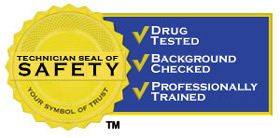 Solar Power Opportunity
How does it work?
Solar Panels are made up of many cells of treated silicon, also known as photovoltaic cells.
These cells collect the radiation from the Sun and convert it to electricity.
The panels are wired together, and the electricity flows through an installed conduit and wiring system to an Inverter. The Inverter is normally located inside your home or business near the Electrical panel. The Inverter changes the electricity from the Solar Panels to a useable form of electricity that matches your existing electrical system characteristics.
Whether in a home or business, you are now ready to start harnessing the power of the sun!
Why Should I invest in Solar?
Now is the time to take advantage of Government Incentives and at the same time protect the environment with a renewable resource form of power. A Solar investment adds value to your home or business, and the F.I.T. contract is transferable to the new owners, should you decide to sell your property.
How much does solar cost and what income will it generate ?
Solar systems can be installed on a home for about $9,800 to $13,800 per kilowatt. The range depends on the roof, the efficiency of the solar panels and the overall size of the system – larger systems are less per kilowatt than smaller ones.
On an unshaded south facing roof, each kilowatt of solar installed can generate between 1000 and 1300 kilowatt hours, or $800 to $1100 per annum. A ten kilowatt system, costing about $105,000 could generate as much as $12,000 per year. This equates to a Return on Investment of roughly 10%.
How long will the installation take?
Our skilled team of Electrical Professionals can complete an average 6KW system in approximately 2 – 4 days depending on conditions.
Can we really make money with this?
The average cost of electricity in Ontario is approximately 9-12 cents a Kilowatt Hour. Your system will generate electricity and sell it back to the Grid at 80 cents a Kilowatt hour
Is my location a good fit for a SOLAR System
This can be determined with an on site evaluation. Generally any open areas to sunlight, facing in a southern direction are ideal for a Solar system.
Who takes care of the permits?
We arrange all the required permits and applications for inspection with the Electrical Safety Authority of Ontario. We also co-ordinate with the Local Distribution Company and Local Building Department.
What size system should I have installed?
A minimum 2.5 kilowatt system would be needed to see a good return on investment.
Is the technology reliable?
Great advancements have been made in recent years to improve efficiency. Some Solar panel systems installed over 35 years ago are still in use today! We guarantee the solar Panels for 25 years and the electronic Inverter for 10 years. Extended warranty plans are available.
Will a Solar Installation affect my home insurance?
Generally there is little or no change in your policy. It is advisable to check with your insurance company before an installation. We would be happy to inquire for you.
What about Government Incentives?
The FIT (Feed In Tariff) program through the Ontario Power Authority.
Revenue Canada allows a faster depreciation of Solar Equipment for small businesses.
Can a Solar Installation provide Emergency Standby Backup Power?
Yes. Similar to an automatic standby Generator, a Solar Installation can provide emergency backup power. A special Inverter, batteries and other modifications are required. This is an additional investment of funds, space in your home and time investment to maintain and check the batteries required. This may not be for everyone as the additional investment may be prohibitive.
How can I pay for this?
Finance your installation with Captain Electric. Apply ON-Line through our website. Click on the Service Request Heading and go to the Financing Section.
Can Anyone do the Work?
A Solar Electric system is just that; An Electrical system that needs special attention and expertise. Specific skill and knowledge is required for a legally approved and safe installation. A Provincially  E.C.R.A. Licensed Electrical Company, like Captain Electric, is the only wise choice to avoid disappointment.
Why should I choose Captain Electric?
E.C.R.A. /  E.S.A. Licence # 7000641
ACP # M-R0145
W.S.I.B. Compliant
Ontario Electrical League Member
Canadian Solar Industries Association (C.A.N.S.I.A.) Member
5 Million Liability Insurance
Certified with the Technicians Seal of Safety ( see www.mysafetyseal.com)
Xantrex Trained and Sharp On Energy Certified
Written guarantees for your peace of mind
Up Front Straight Forward Pricing and 24 hour Emergency Service
What do I need to start?
First you need a suitable location for solar panel placement – a flat or south facing roof slope is ideal. Measure the area to determine that you have 200 square feet or more. Second, you will need a budget to purchase the system, or qualify for a home renovation or equity loan from your bank, or apply on line with Captain Electric.
Once the system is installed, we will help you fill out the FIT application. Once completed, income from your solar system will start to flow and your roof will be working for you!
For more information about Solar Installations, contact Captain Electric Today