Electrical Service & Repair
ACP Contractor #MCR0145
ECRA/ESA Licence #7000641
Bonded-Licensed-Insured
Durham: 905.683.4195
Toronto: 416.281.2700
Markham: 905.305.9535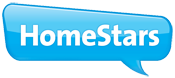 Technician Seal of Safety
We offer Same Day Service ...
Call us by 10 AM and we will be there today!
We are easy to reach ...
Real people answer our phones, not machines
1000's of parts on our trucks...
For fast on the spot repairs
in your home or business
Up Front "No Surprise" Pricing™...
You know the price!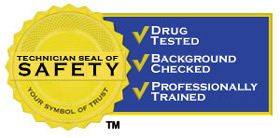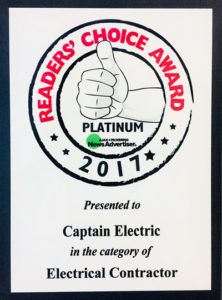 Residential Electrical Service Specialists
Captain Electric is an electrical service, repair, and installation company, specializing in helping homeowners and business owners.
Since 1992, we have been dedicated to providing our clients with the best in service, professional workmanship and guarantees.
Our greatest asset is our people, and our entire team is here to help you.  From our friendly office staff to our electricians and apprentices in the field, we are focused on helping our clients.  Our electricians are masters at finding and solving problems, and delivering expert installations every time.  Our goal is simple … to provide you with an outstanding service experience.
Our Guarantee
We guarantee quality work, done right, to your satisfaction, or your money back. 
We are available for emergency service 24 hours a day, 7 days a week. 
Our team of certified electricians are highly skilled specialists at solving electrical problems.  They receive training to be knowledgeable and up to date with the latest amendments to the Ontario Electrical Safety Code. This ensures that you receive an expert installation every time.  Education in the form of both in-house training, as well as offsite training courses, ensure that our team is up to date with new products, code changes, government regulations, and safe working practices.
For your protection, all employees are background checked, drug tested, and smoke free.  We promise to treat you like our own family, and provide you with the outstanding service that you deserve.
Our Products
We strive to use only the best quality components, for both reliability and your safety. All materials we use are CSA or ULC listed as approved for use in Canada. We only use copper wiring.
How We Protect You
At Captain Electric, we believe that it is our responsibility to educate our clients on electrical safety. This way, our clients are able to make informed decisions when it comes to their electrical system.
We guarantee that all of our electrical installations will comply with The Ontario Electrical Safety Code. Electrical Permits are obtained from the Electrical Safety Authority for all of our work as required. This protects your home, your family, and keeps your homeowners insurance in good standing.
While in your home, we want to make sure of the safety and integrity of your electrical system, ensure that you have working Smoke and Carbon Monoxide Alarms, and that you are aware of any problems that need to be addressed. We promise to spend whatever time is needed to make sure you are aware of any problems, and to offer solutions to make your home safe. Like a "Guardian" of your home electrical system, Captain Electric is by your side.
Certifications
ECRA/ESA Licence 7000641
ACP Contractor MCR0145
ECCN Contractor Eaton Certified Contractor Network
Eaton Certified Generator Installer
Eaton Certified EVSE Electric Vehicle Service Equipment Installer
Generac Generator Installation and Servicing Dealer
Kohler Generator Installation and Servicing Dealer
Captain Electric also complies with the requirements of the following governing agencies in Ontario . . .
Ontario Ministry of Labour
HSO Health & Safety Ontario
OHSA Occupational Health & Safety Act
WHSC Workplace Health & Safety Act
WSIB Workplace Safety & Insurance Board
We are licensed, bonded and insured for your protection.
For professional service you can count on, call Captain Electric today.
"To be recognized with a HomeStars Best of Award is a great accomplishment and we are proud of this honour," says Brian Wilson of Captain Electric. "Our goal is simple … to provide our clients with an outstanding service experience and we would like to thank all of our clients who took the time to review our company."