Electrical Service & Repair
ACP Contractor #MCR0145
ECRA/ESA Licence #7000641
Bonded-Licensed-Insured
Durham: 905.683.4195
Toronto: 416.281.2700
Markham: 905.305.9535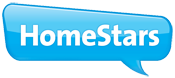 Technician Seal of Safety
We offer Same Day Service ...
Call us by 10 AM and we will be there today!
We are easy to reach ...
Real people answer our phones, not machines
1000's of parts on our trucks...
For fast on the spot repairs
in your home or business
Up Front "No Surprise" Pricing™...
You know the price!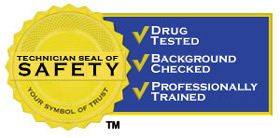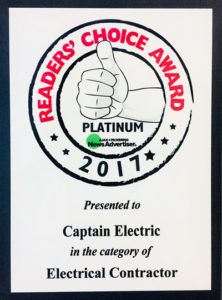 Automatic Emergency Standby Generators
Most people buy an Emergency Standby Generator once in a lifetime. Here is the information you need to get the right one.
When you lose power it is often when you least want to go outdoors. Modern society depends on a reliable and stable supply of electrical power.
For this reason, each year thousands of Canadians purchase standby generators to protect themselves, their families and their businesses in the likely event of power failures.
Benefits
Totally Automatic
24 hour blackout protection
Adds value to your house
Safer and more practical than a portable generator
Quiet reliable power
Stationary vs. Portable – Let's Compare
Automatic Standby Generator
With a Stationary Automatic Standby Generator on duty, you and your family can stay warm and dry in your home instead of battling the elements to start your portable generator.
An Automatic Standby Generator employs an automatic transfer switch which monitors the incoming Utility company Power Supply, starts the generator, and transfers the load automatically, and upon return of Utility power after the power outage, it automatically transfers the load back to the Utility power supply, continues to run the generator for a brief cool-down period, and then shuts down the generator. It is ready for the next power outage.
Automatic Standby Generators are also self exercising, and start and run for a brief period at your preset time once each week. In this way your Automatic Standby Generator is always ready for the call to duty. No home should be without protection from electrical power outages.
Our Automatic Standby Generators can power your refrigerator, freezer, sump pump, well pump, kitchen outlets, lights, computer, home entertainment system, and even your home's Central Air Conditioner (try that with your portable gasoline powered generator!)
Quiet, yet Powerful! Our systems come prepackaged in a weatherproof, sound insulated enclosure. They use clean burning natural gas or propane fuel, not smelly gasoline or diesel fuel.
Professionally installed, maintained and guaranteed by Captain Electric and our 100% satisfaction guarantee!
Ed Del Grande explains the difference between a Standby vs a Portable Generator in this video. Captain Electric is a Certified Dealer for Sales Installation and Service of Kohler Generators up to 20KW.
Portable Generator
A portable has to be brought out of storage and moved to where you need it. It must be refueled frequently. Portables are universally fueled with gasoline, a fuel that requires safe storage and extra care in handling. Portables have small tanks and need refueling every few hours. Also, gasoline does not store well for extended periods, and even with additives it is only stable for a few months.
Portable generator owners usually employ a series of extension cords to connect the generator to specific items in their house, such as a refrigerator, lights, computer and TV. Although this method works, it is most practical for outages of very short duration. What about your furnace, sump pump or well pump ? Also did you know that small portable generators do not provide the cleanest of power, and are not recommended for sensitive electronics such as a TV or computer. Another serious concern is improper grounding and bonding methods when these portable generators are used to power home appliances and when connected (illegally) to furnaces and pumps. These are safety issues that can result in serious injury or death.
For more information about installing an Automatic Standby Generator, call us today or connect with use using the form in the left sidebar.