Electrical Service & Repair
ACP Contractor #MCR0145
ECRA/ESA Licence #7000641
Bonded-Licensed-Insured
Durham: 905.683.4195
Toronto: 416.281.2700
Markham: 905.305.9535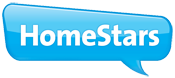 Technician Seal of Safety
We offer Same Day Service ...
Call us by 10 AM and we will be there today!
We are easy to reach ...
Real people answer our phones, not machines
1000's of parts on our trucks...
For fast on the spot repairs
in your home or business
Up Front "No Surprise" Pricing™...
You know the price!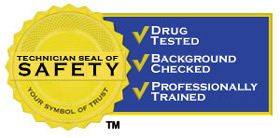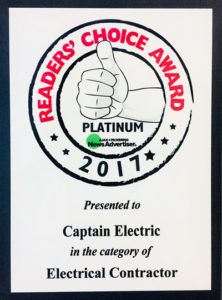 Home Electrical Inspections

A "Home Electrical Inspection" will provide you with a detailed written report on the present condition of your home's electrical system.
Using our exclusive 60 point check-list, our electrician will conduct a thorough survey of your home's electrical system.
Our Technicians will open panels, and check the condition of all components.
He will make note of exposed wiring. He will check lights, receptacles and switches. The integrity of ground and bonding connections will be verified.
Any Code Violations and Safety hazards will be noted. This thorough inspection may take up to 2 hours.
Our "Home Electrical Inspection" is an essential "first step" towards insuring the safety of your family and your home from any electrical hazards. All potential hazards will be identified, and based on our report, a suitable plan of action can be determined.
Call Captain Electric today to schedule a Home Electrical Safety Inspection.