Electrical Service & Repair
ACP Contractor #MCR0145
ECRA/ESA Licence #7000641
Bonded-Licensed-Insured
Durham: 905.683.4195
Toronto: 416.281.2700
Markham: 905.305.9535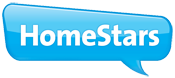 Technician Seal of Safety
We offer Same Day Service ...
Call us by 10 AM and we will be there today!
We are easy to reach ...
Real people answer our phones, not machines
1000's of parts on our trucks...
For fast on the spot repairs
in your home or business
Up Front "No Surprise" Pricing™...
You know the price!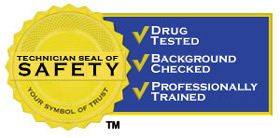 Electrical Wiring and Rewiring Services
Looking to Upgrade or Install New Wiring?
If you are looking to upgrade you wiring or to install new wiring in your home, call us today!  When you hire Captain Electric, you are hiring a professional company that will get the job done properly, and on-time.
Our wiring upgrade and installation services include the following.
Rewiring – whole home or business

Aluminum Wiring

Knob & Tube Wiring

Pool & Spa Wiring
Rewiring
Rewiring your home is an investment that adds substantial value to your home. It is a major project that may take 1-3 weeks, depending on the size and construction of the home. It is the best solution to serve your long term interests.
Aluminum Wiring Solutions
Looking for more information on Aluminum Wiring Solutions? 
Call us and ask about our "Aluminum Wiring Rejuvenation" solution.
Replacing all the receptacles and switches in the home, with ones that are rated for aluminum wiring, and treating all other connections at light fixtures and junction points with an antioxidant, and replacing wire connectors with ones that are rated for aluminum.
Knob & Tube Wiring Replacement
If your home has Knob and Tube wiring, and you are concerned about the safety of your electrical system, contact Captain Electric and arrange for an assessment.
Pool & Spa Wiring
If you are looking to upgrade or install Pool or Spa wiring, call us today!  When you hire Captain Electric, you are hiring a professional company that will get the job done properly, and on-time.
Facts about Electrical Systems and Electrical Wiring
Studies show that since the 1950s individual home electrical use has increased by more than 400 percent, and yet this fact is often overlooked by homeowners who believe that their electrical system is still adequate. The type of cable used to wire homes has had dramatic improvements over the last 50 years. The Electrical Safety Code changes every 4 years. What about your electrical system? For an older home, or any home built to minimum electrical code standards, there is a good chance that the electrical system is already working well beyond its intended capacity.
Consider the following: A standard asphalt shingled roof has a life expectancy of 15 – 25 years. A Furnace or Air Conditioner has an average lifespan of 8 – 12 years. Major Appliances are expected to last only 7 – 12 years, Plumbing Fixtures 5 – 10 years. How long should an Electrical Service Panel or wiring last?
Manufacturers estimate the average lifespan of a Main Electrical Service Panel to be 20 – 25 years, yet we still find that there are many Electrical Service Panels in operation that are over 60 years old. Some of the main switches on these older panels are so dangerous that they can have a catastrophic failure when operated.
Likewise wiring that was installed even 40 years ago can show visible signs of disintegration. Modern wiring is rated at a much higher temperature (90 degrees Celsius), meaning that it can stand up to increased load and proximity to sources of much higher heat, when compared to the 60 degree wiring of the 1970's or earlier. Knob and Tube Wiring and Aluminum Wiring have their own specific problems which you can read about on this website.
A Matter of Safety
We have often seen wiring at light fixtures that has been damaged by high heat from a light fixture, in some cases even resulting in fires. The danger is that you cannot see what is behind the light fixture, and may not be aware of a problem until the damage is done.
We have also observed that homeowners will replace a 15 amp fuse that continuously blows, with a 20 Amp or even a 30 Amp fuse. This is very dangerous on wiring that was designed to safely carry only 15 amps. The results can be devastating; fire, loss of property, or worse even loss of life.
Your family's safety is most important, and the knowledgeable staff at Captain Electric will be happy to help you. A thorough assessment of the Electrical System of your Home is recommended.  This will enable you to make an informed decision.