Electrical Service & Repair
ACP Contractor #MCR0145
ECRA/ESA Licence #7000641
Bonded-Licensed-Insured
Durham: 905.683.4195
Toronto: 416.281.2700
Markham: 905.305.9535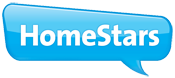 Technician Seal of Safety
We offer Same Day Service ...
Call us by 10 AM and we will be there today!
We are easy to reach ...
Real people answer our phones, not machines
1000's of parts on our trucks...
For fast on the spot repairs
in your home or business
Up Front "No Surprise" Pricing™...
You know the price!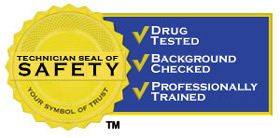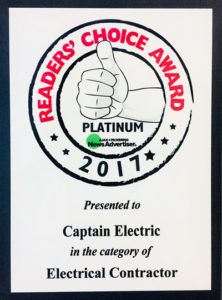 Whole House Surge Protection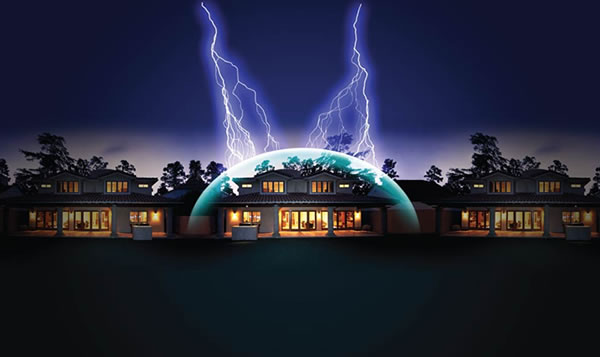 Today, homes are filled with sensitive electronics that are easily damaged by common power surges, spikes or voltage impulses.
A lightning storm near a residence can deliver a high energy electrical surge that can enter a home and destroy appliances, televisions, stereo equipment, and other electrical products.
The cost of replacing electronic equipment in an average home is $8,000. This figure can easily top $20,000 if the homeowner has a sophisticated entertainment system, or a home office.
Captain Electric recommends that to fully protect your investment, consider a 2-stage approach to Surge Protection.
Stage 1 – Primary Protection for Service Entrance
Stage 2 – Secondary Protection at Point of Use
By installing 2 stages of surge protection, your electronic equipment can be protected from most power surges, spikes and voltage impulses that are common everyday.
Do not Underestimate an unchecked high voltage surge that can wipe out your investment instantly, or the smaller everyday surges that can degrade the electronic components in your home slowly over time.
Call Captain Electric Today for an evaluation of your surge protection requirements.