Electrical Service & Repair
ACP Contractor #MCR0145
ECRA/ESA Licence #7000641
Bonded-Licensed-Insured
Durham: 905.683.4195
Toronto: 416.281.2700
Markham: 905.305.9535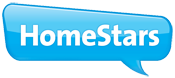 Technician Seal of Safety
We offer Same Day Service ...
Call us by 10 AM and we will be there today!
We are easy to reach ...
Real people answer our phones, not machines
1000's of parts on our trucks...
For fast on the spot repairs
in your home or business
Up Front "No Surprise" Pricing™...
You know the price!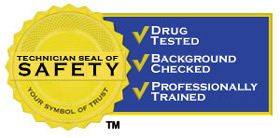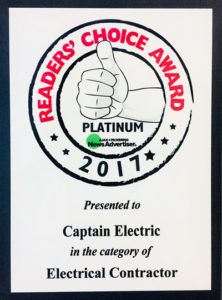 What if My Home Does Need Rewiring?
Rewiring the home is an investment that adds substantial value to your home. It is a major project that may take 1-3 weeks, depending on the size and construction of the home. It is the best solution to serve your long term interests.
For most people, rewiring an older home is the furthest thing from their mind when they think of all the upgrades that they can (or want to) do to their home. From a safety standpoint, it is often one of the most important, yet overlooked decisions to be made.
If your home has knob and tube wiring, or aluminum wiring, and you are concerned about the safety of your electrical system, contact Captain Electric and arrange for an assessment.